Book Rave Reviews
Successful business owners worldwide are applying SYSTEMology every day to create time, reduce errors and scale their profits.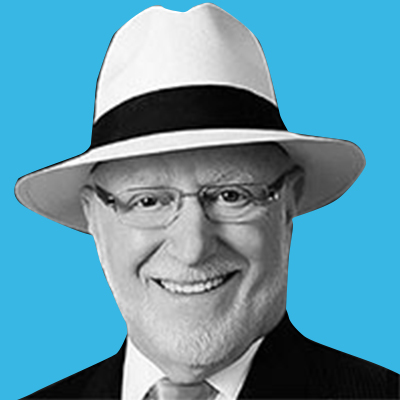 Michael E. Gerber
Founder & Author of The E-Myth Series
"This book is extraordinary. Read it. Relish it. But most important, DO it!
It's the magical elixir for what ails you!"
"SYSTEMology is a must for any business owner and their leadership team. It provides
a powerful, practical, and simple way for systemising your business."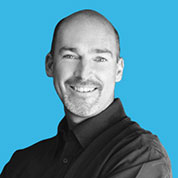 Gino Wickman
Author of Traction and Entrepreneurial Leap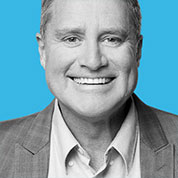 Tim Reid
Host of Australia's #1 Business Marketing Podcast
"In the past 11-years I've interviewed over 500 successful business owners on
The Small Business Big Marketing Podcast
, and there's a number of traits they have in common. One is their respect for systemising their business. Doing so has created an inordinate amount of precious time, allowing them to get on with creating an empire they love. To that end, I'd suggest
dropping everything to read
and apply the learnings from David's book."
"David has managed to turn what most people might see as boring and laboured, into a concise and accurate expression of exactly how to achieve Complete Business Reliability … and what business owner wouldn't want that.
Simplification is NOT an automatic by-product of reduction and David totally gets this. His work does not simply and lazily strip back big company systems to "fit" them into smaller company applications. He has totally reimagined how systems can and should work for smaller companies and he has done this through applied testing and constant re-calibration.
This is not an academic approach – it's an "on-the-ground" proven methodology."
Simon Bowen
Creator of The Genius Model® and Founder of The Models Method®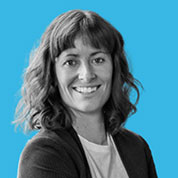 Meryl Johnston
Founder and CEO of Bean Ninjas
"
Reading SYSTEMology has renewed my interest in systems
and I feel inspired and motivated to put all of this into action. My team already has a base level of systems documented, but we haven't done a good job of keeping them up to date. This is provided the push I need to make this a priority again…
This isn't the typical 'business card' type book where the author writes a "book" so they can say they are an author … I can see this book providing real value to business owners and helping them to work less and be happier business owners."
"Sports teams are run better than most businesses. Why? Because the Coach gets the team committed to the Playbook. David Jenyns, in his book SYSTEMology, provides every business owner the recipe to building their business playbook. What Michael Gerber started, David Jenyns completed."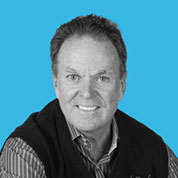 Jack Daly
Amazon Best-selling Author, Serial Entrepreneur and CEO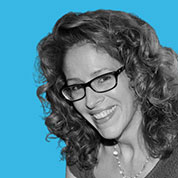 Dr. Sabrina Starling
Author of The 4 Week Vacation
"Systems thinking and the creation of systems culture within your business is key to designing a business that gives you your life back so that you have more time for what matters. In SYSTEMology, David Jenyns provides a clear, easy to follow system for creating systems in your business. The best part: you will discover that it does not have to be YOU creating the systems.
Read this, implement and schedule your vacation! By the way, you also will be adding tremendous value to your business along the way."
"SYSTEMology is, hands down, the most practical process for creating systems. And no, it's not boring! David makes it fun and simple to follow (and this is coming from someone who isn't a natural systems guy, but more of a hustler).
It will become clear to you that creating processes for your business will not only make your company healthier, it'll bring you peace of mind. That's the key, isn't it?
David's book is perfect for any sized business and skill level. We can all use SYSTEMology to unpack our minds so we don't become our own bottleneck. Systems unlock your potential!
If you're a fan of The E-Myth, then this book is a no-brainer implementation playbook that piggybacks off of Michael Gerber's impactful story.
Have fun with the process!"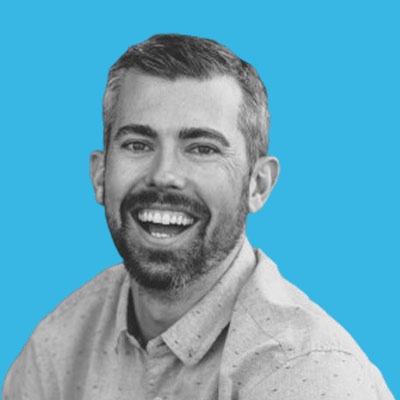 Joe Fier
Co-host of Hustle and Flowchart Podcast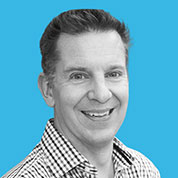 Mike Rhodes
Founder & CEO of WebSavvy.com.au
"I sold my first business in 6 days because it was systemised and ran like clockwork.
This book shows you how to create the same in your business – but without all the pain I went through to get there.
I wish I'd read this 20 years ago!
I know what you're thinking. Systems are boring. Systems are painful to create. I know I need them – but it can wait. There's a more interesting book over there…
And you'd be right. Sorta.
What Dave's done with this book isn't going to make systems instantly sexy.
He's good but not a magician.
No, what he's going to do if you give him 3 hours is lay out the plan to revolutionise how you view your business… and perspective is everything.
He's going to show you why YOU are the worst person to create the systems that you know deep down you need. He'll show you how to create them with minimal time and how to ensure they actually get used!
A systemised business isn't just easier and more fun to run – it's worth a LOT more and is easier to sell."
"Oh my Goodness — here's a book that has everything — yes everything for you to create an amazing business.
It grabs you right from the start with Michael Gerber's (yes THE Michael Gerber) superb foreword, then the recorded phone call with Michael's wife (a must-read-every-word story) and then THE 7-step diagram from which everything flows through to the brilliant epilogue at the end.
Pick it up. Do it. Change your business and your life. Simple as that."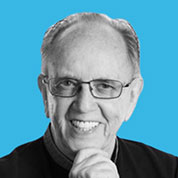 Paul Dunn
Chairman of B1G1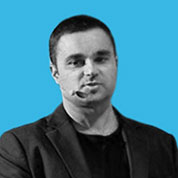 Alexi Neocleous
CEO and Co-Founder of Fubbi.co
"Dave's book is just awesome. We're a 100% virtual company with the team scattered over 4 continents.
Without GREAT systems this entire business would fall by the wayside – I just wish I had Dave's book before we built the company! What a time and stress saver it would have been.
If you're a Founder or CEO – and you want your business to run like a well oiled machine – the pittance you'll invest in a copy of his book will pay you back hundreds and thousands of times. I highly recommend it."
"In his latest book, SYSTEMology, he provides an invaluable framework that will add enormous value to any business owner wise enough to embrace it. Smart, current and immensely valuable. Simple as that."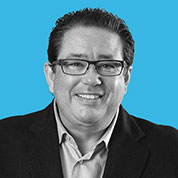 Andrew Griffiths
International Bestselling Author and Global Speaker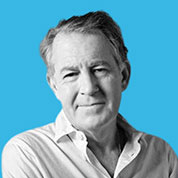 Peter Carruthers
Author of CrashProof your Business
"SYSTEMology is the answer to the colossal failure rates of small business worldwide. The strategy and tactics the book details offer a pathway to take command of each crucial facet of any business."
"The concepts in SYSTEMology really reflect how to build, automate and optimise your business systems like no other. I run multiple businesses (a national conference, publishing company and an e-commerce brand) all with very different day-to-day tasks and processes. This book allowed me to map out how best to structure my internal systems and reduce errors in workflow."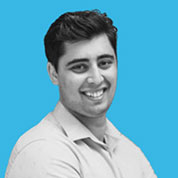 Stephen Esketzis
Director of Digital Marketers Australia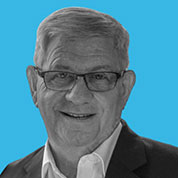 Mike O'Hagan
Entrepreneur and Investor
"The most common way to develop high-end wealth is to grow a business that others can run. After finding something that sells and is profitable, the next step is to develop processes which you can systemise. This is how you keep everyone rowing in one direction AND to teach others to ensure continuity.
Systemisation adds VALUE to your business.
Dave's book SYSTEMology is about "how to systemise". It's the practical follow on to the E-Myth. He has nailed it – a MUST READ for anyone wanting to grow their business.
A system to create systems – like the book, common-sense really."
"David Jenyns has created an easy to use, one-stop shop of business systems that can benefit the budding entrepreneur or the seasoned professional looking for a way to put new energy and focus into any organization faced with a changing marketplace."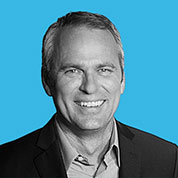 Steve Baker
Vice President of The Great Game of Business and co-author of "Get in the Game: How to Create Rapid Financial Results and Lasting Cultural Change"
Luke Moulton
Founder of LeadSync
"Dave Jenyns is the master of systems. With the writing of SYSTEMology, he's managed to distil and compact his knowledge of business systemisation into this valuable manuscript.
SYSTEMology forces you to look at every aspect of your business with the view of having someone else do the work and in many cases, even create the system for you. If you strive to work 'on' your business instead of 'in' your business, then put the principles in SYSTEMology into practice."
"David's book put together in one location a great outline of the primary systems you need. From marketing to recruiting, SYSTEMology gives you the framework to get your company scaled and optimised to the point where you can sell, or at least put your lifestyle needs first.
By far the biggest value this book brings is the system for MAKING systems though. Many books have workflows you can follow, but this one teaches you how to systemise your business without all the stress (and crazy time commitment) most business owners experience when trying to grow."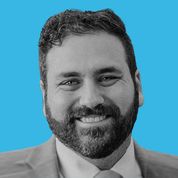 Rhamy Alejeal
CEO of People Processes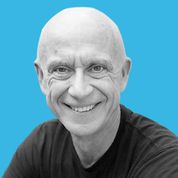 Walt Hampton, J.D.
Founder Of Summit Success International
"If you want to create a real business, a business that's an asset, a business that scales, a business that makes you money and sets you free, then you need this book."
"If culture is the heart of your business and strategy its head, then its backbone is surely your systems. This book by David Jenyns is the new standard for building systems. It shows you the what, when and most importantly the how. If you're a business owner, I suggest you own it and start reading it today."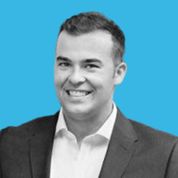 Dale Beaumont
CEO & Founder of Business Blueprint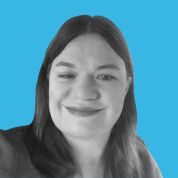 Samantha Halliwell
Financial Controller & Office Manager of One of Many
"Well written. Easy to follow and understand with a snatch of humour and human-ness rarely found in business books, certainly not with the natural flair that David has. Hard to put down.
And that is just how I felt from reading it. 
When it comes to the information inside, just brilliant. Every business needs to have this book. The system is sound and the results unquestionable."
"Immensely practical. Immensely valuable. And immensely important."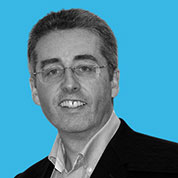 Steve Pipe
Former UK Entrepreneur of the Year and author of 'Our time to RISE'
"SYSTEMology is a step-by-step guide to implement systems in your business. As David Jenyns says, it's a "system for systemising your business." In fact, what I love the most about this book is that it is structured in a systematic way. We are taken through the 7 key steps to implement systems in our business so that it runs smoothly and efficiently.
I especially loved that each chapter is preceded by a quick overview, so we know what to expect. In addition, each chapter ends with a handy list of action steps,  so we can implement.
The case studies included throughout the book make it much easier to visualise how SYSTEMology works. 
This book is the business solution to grow by working on our business instead of working in our business.
I highly recommend SYSTEMology to any business owner who wants to reach the growth level and scalability they have always dreamed of."
"David's book delivers amazing value on every page. As a business coach, I see my clients struggling day to day with their operations because they do not have systems in place. I have long suspected what was missing was a system to create systems. This book is the system to create systems and is easily worth tens of thousands of dollars in easy to implement consulting advice."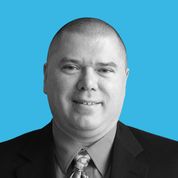 Jeff Borschowa
Growth Strategist of Maverick Profit Builders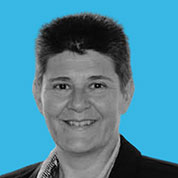 Kathryn Read
International Sales and Marketing Consultant
"This book should be compulsory reading for every business owner looking to scale their business. David explains clearly and concisely concepts that you would otherwise spend months researching and shows how by using his system, you can make your company "saleable". This is one of those books that you will come back to again and again, and that you'll also want to give to your friends who are entrepreneurs."
"I've been a fan of David's SYSTEMology methods for quite some time now, this book brings it all together.
I believe in this method, so much so, that I chose to add SYSTEMology as a crucial part of the Work From Anywhere program. It has often become the ah ha moment for the program members, the piece of the puzzle that suddenly simplifies and demystifies what was previously overwhelming.
This book will become the systems bible of choice for my clients, a crucial tool in helping them to achieve the ultimate aim of spending more time living life outside of their business."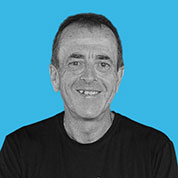 Andy Willis
Founder and Head Mentor of WFA Life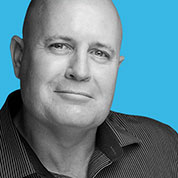 Adam Houlahan
International Best-Selling Author & Keynote Speaker
"If you thought David Jenyns' first book,
Authority Content,
was his best work, think again.
SYSTEMology places him firmly amongst the world's leading authors of business books.
The 7-step process outlined, if followed, will change your business, give you back your life and add multiples to the sale value if you plan to exit.
Read it, implement it, then watch the magic happen."
"Implementing the SYSTEMology structured approach across our companies has had a tremendous impact on our team's productivity and has improved operations throughout the group. A must read for every leader looking to grow."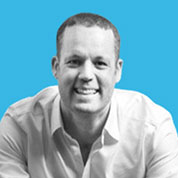 Pete Williams
Founder of Preneur Group and author of Cadence: a tale of fast business growth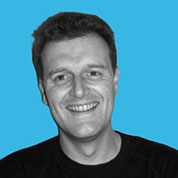 Steve Ovens
Chief Technology Officer of El Capital LLC
"When you are running a typical small business, it often feels like you spend most of your time putting out fires or re-inventing the wheel and you can't afford to take any time off because the whole place falls apart without you.
If that sounds familiar, grab this book and let Dave Jenyns step you through his proven methodology to turn your business into a well-oiled machine – a machine that will even run without you!
Packed full of insightful, practical advice and step-by-step action plans, this is the missing manual every small business owner needs!"
"David's book SYSTEMology is eye-opening and easy to read.
It's a must for you if you're a small business owner who is working "in" your business and not "on" it.
It will challenge you to re-think your business model and implement systems to leverage your resources, improve your results and create more freedom.
I have experienced first-hand the way systemising business processes can contribute to increased revenue growth, and give you time back to enjoy life.
David offers a fresh perspective with a 7-step system that's easy to follow.
Excellent book, David."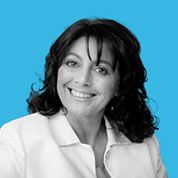 Karen Corban
Co-Owner of Event Filler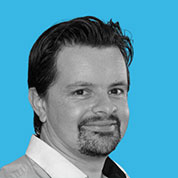 Greg Cassar
Marketing Director of MarketingBoost.com and Unsold.com
"SYSTEMology will make your business more valuable and help you get your life back.  David Jenyns provides a thorough framework and examples for moving out of survival mode in your business and systemising it to scale and ultimately be saleable without your day to day involvement. From defining your goals through to assigning tasks and resources and scaling and optimising, SYSTEMology has you covered.  A great read that I'm making compulsory reading now for my whole team."
"For someone who has taught and preached the value of systems for 16 years, this book is the simplest, yet most effective book I have EVER read to help any and every business owner ready to systemise their business! My clients and all of their clients MUST read this book, which will save me a lot of effort and help them enormously – thank you Dave and team – awesome work!"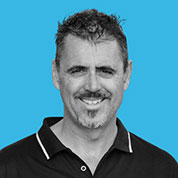 Trent Taylor
Founder of Teach it Forward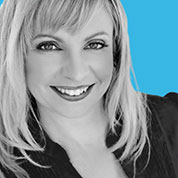 Samantha Riley
#1 best-selling author, creator of The Thought Leaders Positioning Model™, and host of the Thought Leaders Business Lab Podcast
"I have been systemising businesses now for over 20 years, and this is the book I wish I'd read 20 years ago! David's system is so brilliantly simple that SYSTEMology will be on the essential reading list for my clients moving forward."
"SYSTEMology is great and much needed for all businesses, not just small to mid-size organisations. It provides business owners and leaders a step-by-step approach for creating day-to-day operational systems that will provide consistency, assist team members in gaining productivity, and advance their business results.
Absolutely perfect."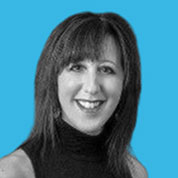 Dawn M. Cacciotti
President, Sr. Human Resources Consultant of EngageHRnow, LLC.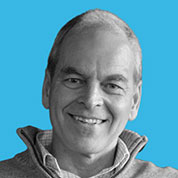 Dr Jürgen Straus
Founder, Chief Innovator and Marketing Strategist of Innovabiz
"It's often said that the difference between an entrepreneur and a business owner who has a job, is that an entrepreneur has systems.
David's work has taught me so much about elevating my systems thinking and approach to a higher, more effective level.
SYSYEMology debunks the most common misconceptions about systemising your business and provides a practical how-to guide that encapsulates David's approach to systemising small business. Ideas like having a system for systems, focusing on the 20% that will make 80% of the difference with a Critical Client Flow approach and splitting the knowledge role from the documenter's role are just a few examples of how SYSTEMology simplifies the building of systems in any small business.
This is a must read book for every business owner and entrepreneur!"
"Systems is such a buzz word in the business world, but after reading SYSTEMology, I not only understand it, I feel as though I can actually implement it."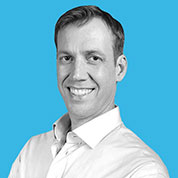 Cody Butler
CEO of Cedia Media Ltd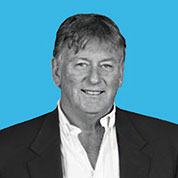 Phil Coombs
Founder & Profit Mentor of ProfitHQ
"Success in business is about great people, great culture, however great people need to know how things are done the right way. This is the function of systems and David's book tells you why and how, a must guide for all businesses."
"If you're a business owner who tells yourself "oh, I'm too busy to read that right now, I'll get to it later", Dave's book is a MUST-READ… right now.
Once I got into SYSTEMology, I couldn't put it down – it's an easy-read as Dave knows that us "un-systemised" people probably have a short-attention span, so he has cleverly created a sort of join-the-dots tutorial.
So at long last, here's a book that provides the ultimate "done-for-you" formula for creating a disciplined system that can help you scale.
And Dave has communicated his system in plain English – OMG, what a bonus!
I own a marketing consultancy business and I've got to say that Dave's book will likely be the catalyst to scaling my company well beyond what I had previously envisaged.
I can see that his system will allow me to "work ON" the business instead of "IN" the business – and for that wisdom, I say "thanks Dave".
If you've been looking for the best business building book on the market today, STOP LOOKING – you've already found it."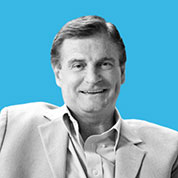 John Dwyer
Owner of The Institute Of Wow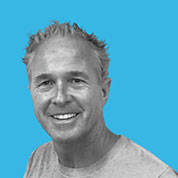 John McCarthy
Lead Generation of FlymeHigh.com
"When they say you need to get 'on top of your business' not 'in it and you're still stuck inside this book certainly shows you the right doors to open and get started."
"One of the biggest struggles business owners have is how do they get themselves out of the day-to-day running of the business. They are stuck in being an operator of the business and they really desire to become an owner. One of the key ways to do that is to make sure that there are simple, executable systems that really work. This book is absolute gold on how to do that.
Its simplicity and ease of implementation is why this book will be on every business owners bookshelf."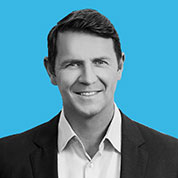 David Duggan
Business Coach and Mentor of Abundance Global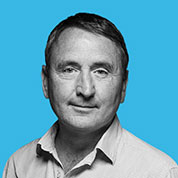 Jon Ferrara
Founder and CEO of Nimble.com
"If you're running a business, it is absolutely necessary to establish organised business systems and processes. Processes are crucial to providing your customers with consistent and reliable services as well as to keeping your team productive and efficient.
SYSTEMology is a practical guide that every business owner and manager needs to read. This book will help you identify the critical systems that are required to scale your business and will guide you through the process of systems creation and implementation."
"Business systems are the secret sauce for creativity, freedom and growth. In this book David provides the blueprint by demystifying the process, and showing us that it is as fun as it is effective!"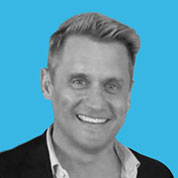 Adam Franklin
CEO of Bluewire Media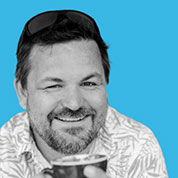 Den Lennie
Business Coach of DenLennie.com
"SYSTEMology has proved that you can systemise creativity. Using the 7 steps of systemisation Dave simplifies the process down to the core essential elements.
It really shines for me personally because I live and breathe this approach now in my video coaching business and teach it to all my clients Structure, systems (and process) really do set you free!"
"If you're looking to scale and sell your business or achieve the entrepreneurial evolution of having a business that runs itself with little to none of your own time, Dave's new book SYSTEMology is simply a must read."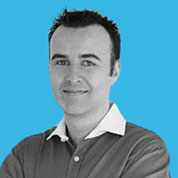 Josh Denning
Co-Founder of LinkZilla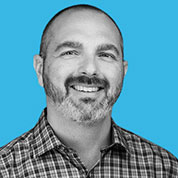 Blaine Bertsch
Co-founder and CEO of Dryrun
"As a business owner, I consider SYSTEMology essential reading. Growing a business can be a monumental challenge but having highly workable systems in place not only gives you your time back but it is a true competitive advantage."
"I've always felt overwhelmed when it came to writing systems for my business but having read SYSTEMology I now have a simple step-by-step plan on how to do this easily and have my team be a major part of the process. Now I have a way to grow my business without me being the bottleneck, thank you!"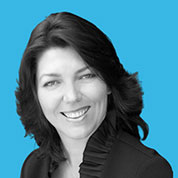 Julie Mason
Sales, Marketing and Mindset Mentor of Julie Mason International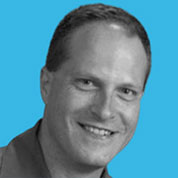 Steve Wilkinghoff
Author of Found Money, Simple Strategies to Uncover the Hidden Profit and Cash Flow in Your Business
"I've been a fan of Dave's actionable and pragmatic approach to creating systems that work since the first time we spoke. I especially appreciate Dave's view of how systems are a key driver over overall profit in your company. Good systems help your business run a lot less like a daycare and a lot more like a 'real' business – and they make you more money too."
"The conversation started over 20 years ago when Michael Gerber popularized the idea of systemizing a business. The conversation has since continued but laced with the elusive question of "how to do it?" Finally, Dave has answered the question in this book. Clearly Dave has lived the process in support of businesses interested in scaling and creating freedom and simplicity for owners and entrepreneurs. SYSTEMology makes it happen."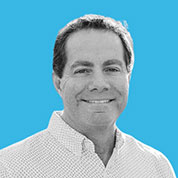 Eden Sunshine
Founder of the Level 7 System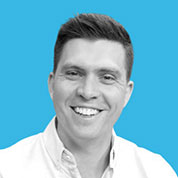 Simon Kelly
Founder of Renegade Empire
"Brilliant book on systems that's actually interesting, useful and enjoyable to read. What I think is most valuable is that the concepts are from real world application, not just from ideas and theory. I highly recommend it for anyone who wants to actually own their business and not just work in it!"
"David has an amazing understanding of business and how to create systems that grow businesses (without the owner needing to tear his or her hair out).
The advice in this book is practical, proven and lays out step by step how to fix a business that's taken over the founder's life. Definitely a "read every quarter" kind of book."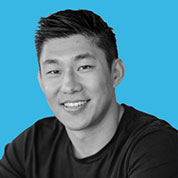 William Wang
Founder/CEO of Growth Labz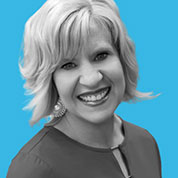 Lisa Fraley
Legal Coach®, Attorney, Speaker & Best Selling Author of "Easy Legal Steps…That Are Also Good For Your Soul"
"One of the biggest time-wasters as a business owner is not having systems in place to allow you to step away from work which drains your energy and motivation. This book builds on The E-Myth and breaks down creating systems into 7 easy steps so that you can stop doing all of the heavy lifting in your business and let your systems carry the weight. Dave is a highly successful, bright and generous expert who shares his knowledge to make your life easier and your business more profitable – this book is a must-read for all small business owners!"
"Growing a business is hard work and for anybody who has ever tried, they will agree that putting together a plan and following that plan is a difficult thing to do. What David maps out in SYSTEMology is a practical approach which is easy to understand and follow. Having dealt with so many SMEs, I know that David's approach would be very helpful in driving business success."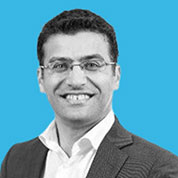 Tony Barakat
Director of ABJ Solutions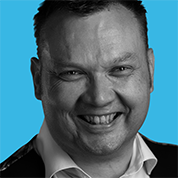 Jay Allen
Motivational Speaker
"Congratulations. When you first asked me to read a copy of your manuscript, I had no idea it was likely to lead me to turning my phone off, cancelling all appointments and meetings for three days and locking myself in a room. The first 2 days to read it uninterrupted from cover to cover, the third to call an emergency board meeting stating "we need to talk" this book is what business owners the world over have been waiting for."
"There's no beating about the bush, each chapter includes action options you can apply directly to your business. It's rare to find a business book that exists not to strengthen the author's ego but to inform and educate the reader.
I truly believe that Dave Jenyns' SYSTEMology is essential reading for any savvy business owner looking to grow their business."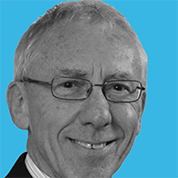 Brian Keen
Founder of Franchise Simply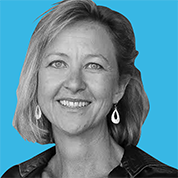 Pauline Martin-Brooks
Strategist and Accountability Coach for Small Business Owners
"This is a must read if things don't run as smoothly in your business when you're not there to oversee it."
"I've been studying and teaching systems to business owners for years, and unfortunately there aren't a lot of great resources out there to teach you the what and how of implementing systems into your business. Well, David Jenyns' new book changes that. It's actionable, insightful, and game-changing for every small business owner that implements what he lays out in SYSTEMology."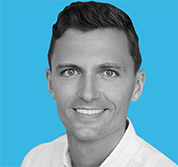 Austin Netzley
Founder of 2X and author of From 6 to 7 Figures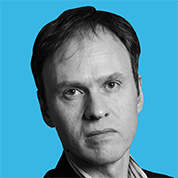 Clwyd Probert
CEO of Whitehat SEO Ltd
"This is the only book that provides a step-by-step guide to systemising your processes and procedures to allow you to finally step back and achieve your goal of becoming a true entrepreneur."
"The framework Dave has developed within SYSTEMology is simple to understand and insanely valuable to every business owner."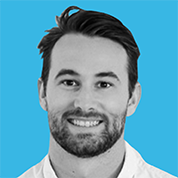 Simon Train
Co-owner & COO of Growth Marketing Systems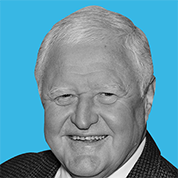 Frank Green
Business Solutions Advisor at The Business Success Corporation
"I remember back in 1992, Harvard Business Review wrote a paper on "Staple Yourself to an Order" about mapping the customer journey. In SYSTEMology one now has both the how to's and the templates to make it work for you."
"Success by Design is a very simple way to summarize SYSTEMology and Dave has done a masterful job of making systemization straightforward and very user-friendly to implement."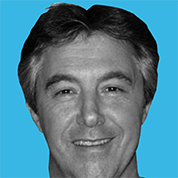 Brian McAboy
Business Enthusiast and creator of New Ireland Ventures, LLC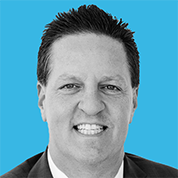 James Malinchak
Author of Millionaire Success Secrets
"If you're ready to take your business and life to higher levels and sustain continuous growth, improvement and freedom, then you read and absorb the strategies in this brilliant book by David Jenyns! SYSTEMology is a MUST READ for anyone in business!"