Join the Group Program to Implement SYSTEMology
Get the training, software, support and accountability you need to implement the SYSTEMology® process in your business.
Know You're Doing It Right
SYSTEMology Catalyst
Our group coaching program with the training, support and accountability your team needs to successfully implement SYSTEMology.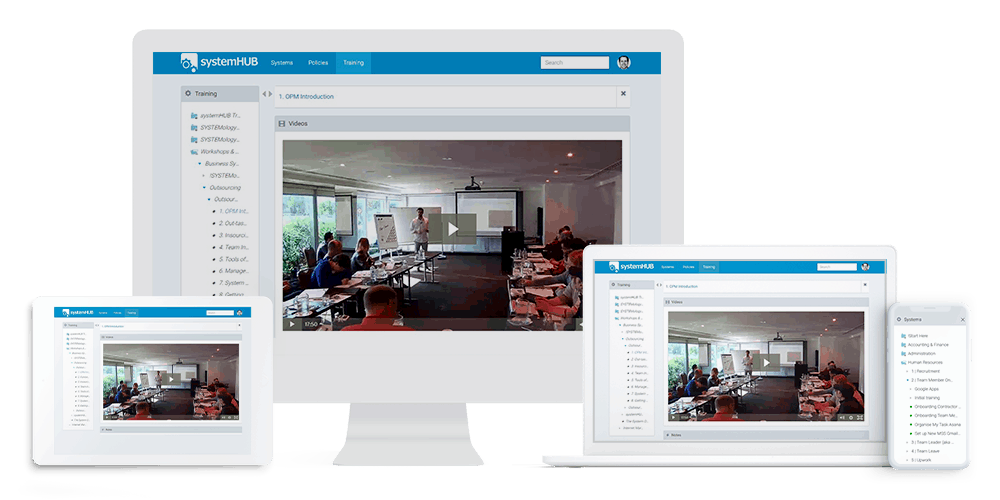 We designed the SYSTEMology Catalyst program to help businesses implement systems the right way and want the benefits of working in a group and with our team of experts.
Packed full of our best systems training, tools and templates, this program includes group support and coaching sessions with a certified expert to help keep you accountable, on track and make sure you implement SYSTEMology.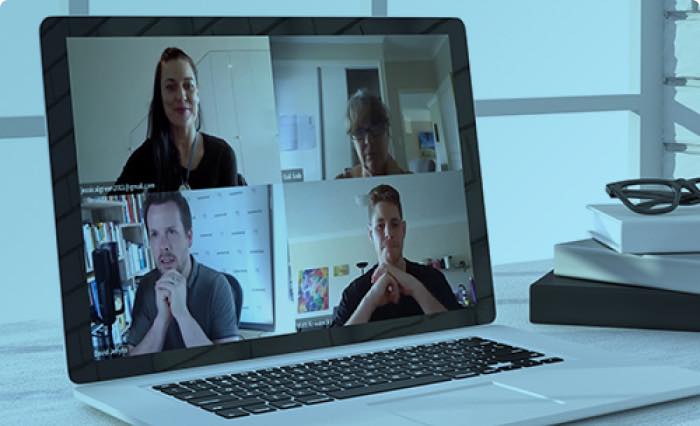 Get your questions answered by certified SYSTEMology experts and stay on track with group coaching sessions. 
Expert Coaching Sessions
Get coaching, feedback and accountability from SYSTEMology experts as you implement systems in your business.
Bi-weekly coaching to ask questions, keep you on track and know you're doing it right.
During the program you will also have complimentary access to:
Team Accelerator Course
You've read the book, now take the course. Designed for your entire team to work through, the Team Accelerator, goes deep into the 7 stages of SYSTEMology.
10+ hours of video content, worksheets, live examples and more.
systemHUB Software
Give your business systems the respect they deserve with our secure, cloud based software, that stores and organises your systems and processes.
It's so simple, anyone can use it and will become the heart of your business.
System Templates
Don't reinvent the wheel. Copy, paste and customise our proven systems and processes – Including: sales, marketing, operations, finance, human resources and management.
Developed in partnership with experts including John Warrillow, Michael E. Gerber, John Jantsch, Brad Sugars, Mike Michalowicz and many more.
What other business owners say about Catalyst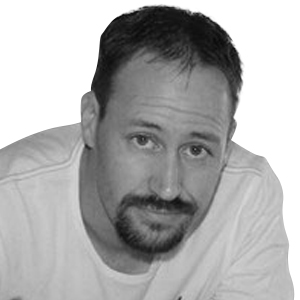 "If you want to systemize your business, SYSTEMology and systemHUB is awesome."
Read Full Case Study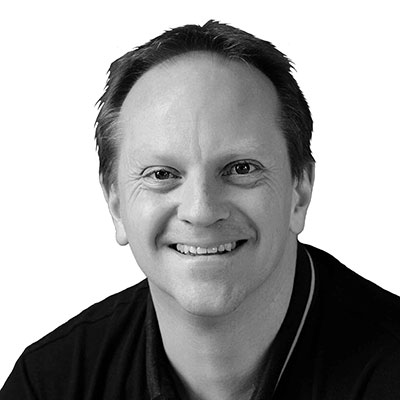 Mike James
smartphonephotographytraining.com
"I have so much more clarity in the core areas of my business. I cannot wait to see what the future holds."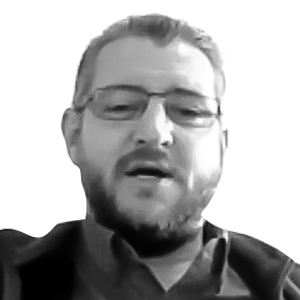 Matthew Bullock
Wardrobe Design Centre
"When Colin showed me SYSTEMology, I was like 'Yeah, that's exactly what we need."
Read Full Case Study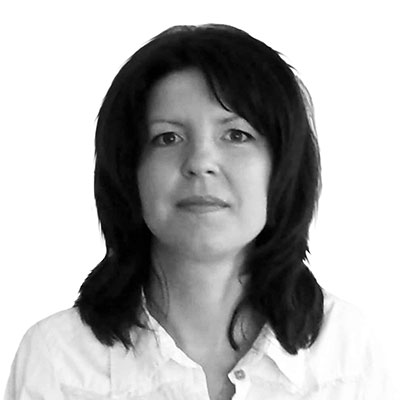 Maria Dimova
virtualdreamteam.com
"Absolutely amazing, and brought so much in-depth clarity of business systems and processes for me."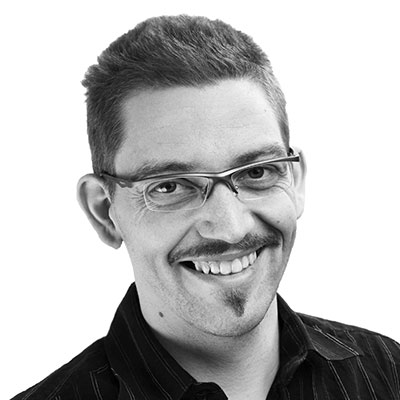 Joshua Howell
joshuahowell.org
"I'm only half way through the SYSTEMology® program and it's fundamentally changed the way I perceive business."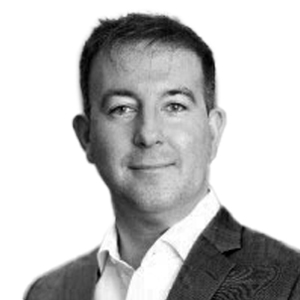 John Emmerson
London Agency
"The program has been able to empower us, to show that we can develop systems that will serve as the optimum way to improve our business and our working lives."
Read Full Case Study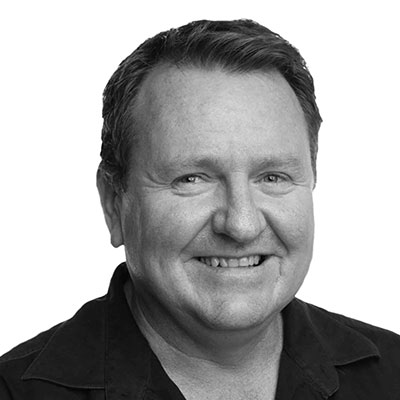 Gary McMahon
ecosystemsolutions.com.au
"It's going to save my sanity and maybe my marriage and family too!"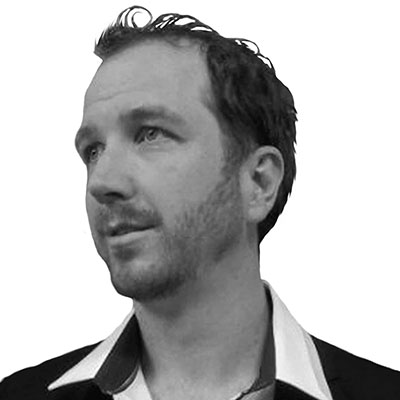 Daniel Edwards
posterboyprinting.com.au
"It is amazing how easy this flow chart makes it to diagnose problems with my business. Everything you have said has been spot on."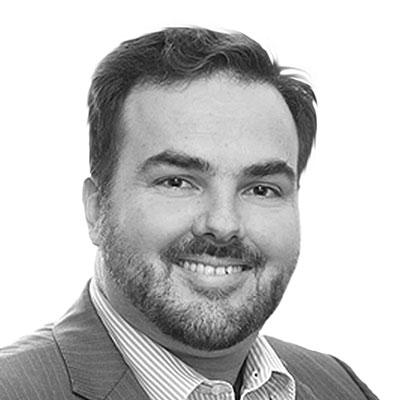 Brett Johnson
johnsonaccounting.com.au
"I can now see a clear path to scale up as building systems will allow me to confidently delegate to a team and create much more capacity to take on more clients."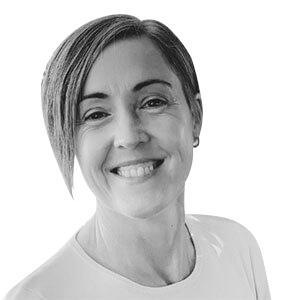 Belinda Noakes
The Leadership Sphere
"We now have a system for creating systems. So everybody's responsible for creating systems."
Read Full Case Study
Who's It Best Suited For?
The SYSTEMology Catalyst is for business owners who already have some traction in their business and want to go from struggle to scalable and saleable. We welcome you to invite a key employee who will be your "systems champion" to join you in the program for no additional investment.
They know the benefits of systems and they want more support and accountability than just going through a self-paced training program.
Know your target customers
Are clear on the products/services you sell
Have great feedback from existing clients
Have a team of 3 or more
Want support and accountability from certified experts
Have tried to systemise before, and failed…
If this sounds like you, then the SYSTEMology Catalyst is perfect for you and your team.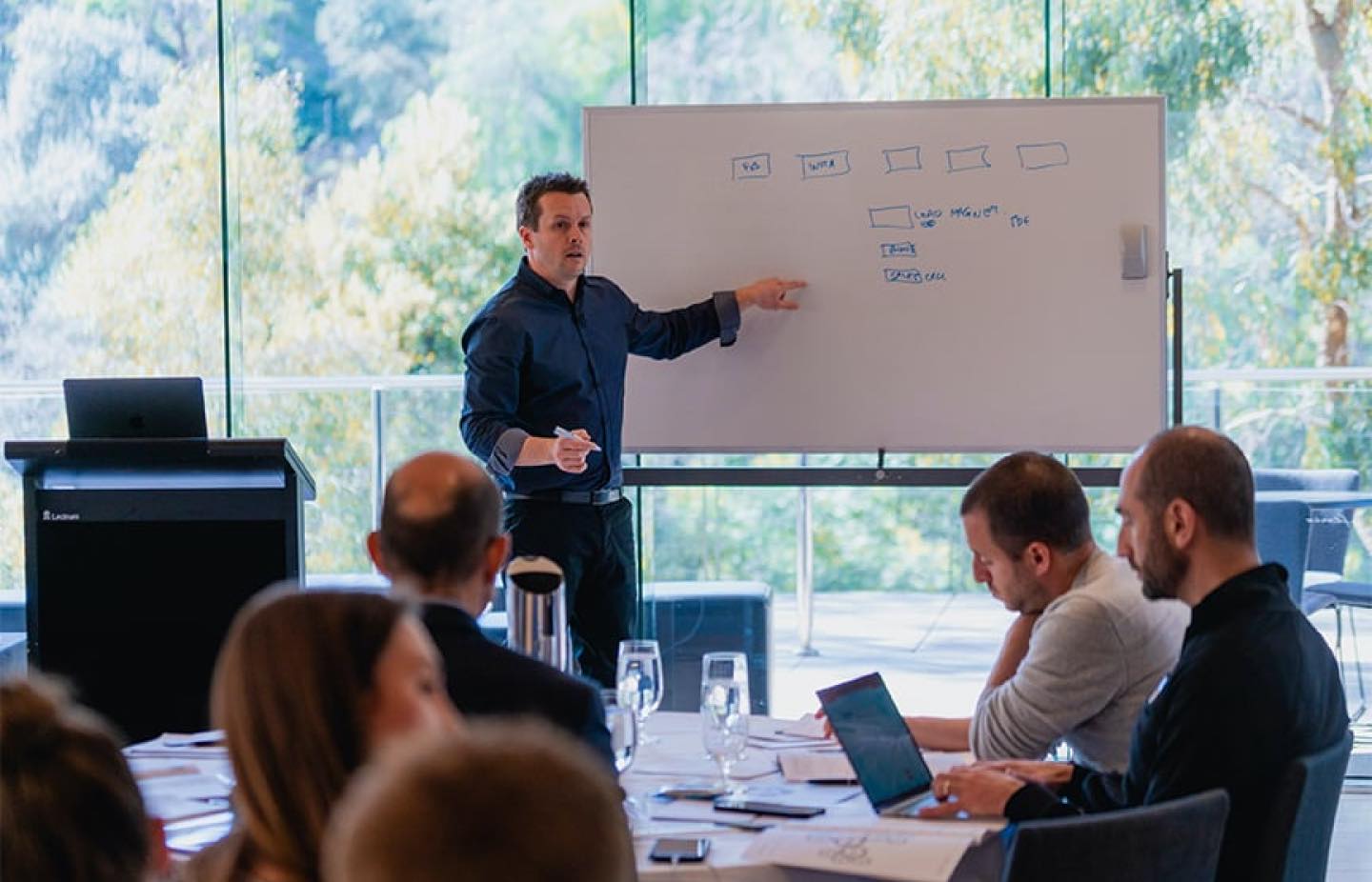 Michael E. Gerber, author of the E-Myth, shares why he recommends SYSTEMology…
"SYSTEMology walks business owners through the process they must not only understand, but do."
– Michael E. Gerber
Author E-Myth
Here's A Closer Look At What's Included…
We'll help you systemise your business and have it run like a well-oiled machine, here's how:
Expert Coaching Sessions
Bi-weekly group coaching calls (over a 6 month period) with a certified SYSTEMology expert. Use the sessions to ask questions, share your systems to get feedback and keep you and your team accountable for implementing SYSTEMology.
Each session is recorded and available for you to access and refer to any time.
In addition to your group coaching program, you and your team will also gain 12-month complimentary access to SYSTEMology Team Accelerator, systemHUB software and our entire database of swipe & deploy system templates. 
Team Accelerator Course
Designed to teach your entire team how to build a systemised business. 
The course is self-paced with 9 modules and 60 lessons, including videos, worksheets and examples to ensure you have full understanding of the SYSTEMology approach.
It is quite literally, the system for systemising your business.
Foundation
Welcome (4:16)
The Story (15:16)
Mindset (13:05)
Assessing Your Business (27:26)
7 Stages (9:01)
Review & Action (1:45)
Extended Learning (29:44)
Stage 1: Define
Welcome (4:16)
The Story (15:16)
Mindset (13:05)
Assessing Your Business (27:26)
7 Stages (9:01)
Review & Action (1:45)
Extended Learning (29:44)
Stage 2: Assign
Welcome (4:16)
The Story (15:16)
Mindset (13:05)
Assessing Your Business (27:26)
7 Stages (9:01)
Review & Action (1:45)
Extended Learning (29:44)
Stage 3: Extract
Module Intro (4:25)
Extraction Explained (11:8)
Documentation (6:39)
System Templates
Live Example (10:18)
Review & Action (9:13)
Extended Learning (1:38:15)
Stage 4: Organise
Module Intro (4:40)
Tools Explained (5:15)
PM Software (1:27)
Systems Software (3:11)
Live Example (10:28)
Review & Action (6:12)
Extended Learning (1:34:43)
Stage 5: Integrate
Module Intro (4:19)
Leader & Manager (16:40)
Team Revealer (2:35)
Team Buy In (10:45)
Hiring & Onboarding (5:51)
Live Examples (37:25)
Review & Action
Extended Learning (2:14:46)
Stage 6: Scale
Module Intro (9:30)
Stages of Scale (6:24)
Finance Systems (3:54)
HR Systems (4:9)
Management Systems (3:14)
Policies (4:47)
Review & Action
Extended Learning (1:51:45)
Stage 7: Optimise
Module Intro (5:46)
Dashboard (8:42)
Problem Solving (5:36)
Assurance Planner (2:42)
Review & Action
Extended Learning (1:17:02)
Pulling It All Together
Module Intro (5:46)
Dashboard (8:42)
Problem Solving (5:36)
Assurance Planner (2:42)
Review & Action
Extended Learning (1:17:02)
systemHUB - Systems Management Software
All your systems organised in a central location.
Benefits of using simple systems management software
An all in one systemisation tool that is designed to work alongside your existing project management platform. Instead of having your business systems, SOPs and processes scattered all over the place – systemHUB organises everything in a central location.
It's quick, fun and intuitive
Gain full control over who's seeing what
Attach email templates, videos and other files directly to your systems
Find what you need when you need it
Keeps your SOPs and Project Management separate
Best of all, SYSTEMology is baked into systemHUB and is the only platform we endorse!
Swipe & Deploy System Templates
Access to our vault of ready-to-use system templates developed by experts.
What are the business system swipe & deploy templates?
Get access to 90+ additional bonus expert systems, processes & checklists – ready for you to duplicate, customise, and deploy (valued at $995).
Developed in partnership with bestselling authors including: John Warrillow, Mike Michalowicz, Dawn Fotopulos, Brian Moran, Allan Dib, Pete Williams, Glen Carlson, Dr. Sabrina Starling, Peter Hickey & many other industry experts!
Templates come with expert interviews detailing how the system works and addressing the most common areas of small business – Sales, Marketing, Client Fulfilment, Human Resources, Finance, and Management.
What do they look like? Here's an example: Download example system here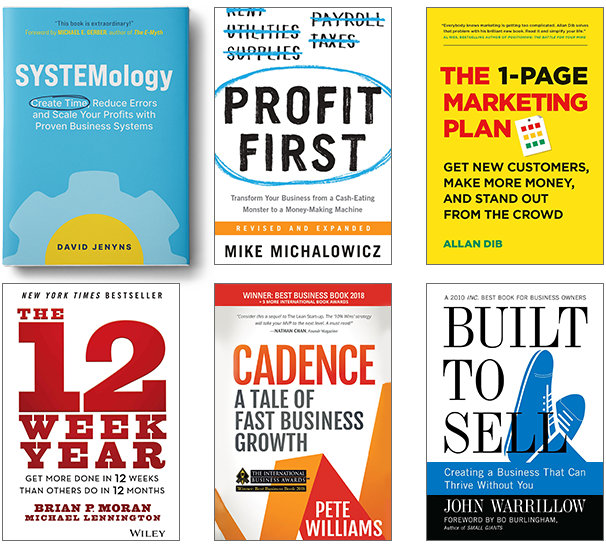 Step 1: Register Interest
Catalyst Program
Register for details on the dates for the next program.
6 months of bi-weekly group coaching calls for business owner and a key employee

SYSTEMology Membership 12 months access for up to 40 team members+ SYSTEMology Team Accelerator training

systemHUB systems management software

90 expertly designed business system templates
*Pricing is in USD and plus Australian GST where applicable.
Important note: You will gain lifetime access to the recordings of your bi-weekly expert coaching sessions.
While in the program you will also gain complimentary access to the SYSTEMology Team Accelerator, systemHUB software and business system templates library for 12 months. At the end of the program, to maintain access, you have the option to migrate to one of our SYSTEMology membership plans. Chat with your SYSTEMologist for details.
Jamie Lingham – Absolute Immigration
David Porter – Porter Vac
Trevor Henselwood – WebSavvy
Frequently Asked Questions
If you're considering SYSTEMology Catalyst but you're not quite sure, the best way to find out is to book in a quick call with our team and we'll be happy to help. Here are some of the most common questions we get asked:
How long does it take to systemise my business?
As you can imagine, this question is a difficult one to answer. All businesses are different – from the level of products and services offered to the size of the organisation. That said, typically a business can see the positive impacts from the systemisation of their business within as little as 90 days.
Who should be involved in systemising?
While it's important for the business owner to begin the process, it is really the team who will carry this process through to completion. The SYSTEMology process was actually designed for your team. Accordingly we recommend businesses have a minimum of 3 staff and getting them all involved. That could be full timers, part timers and/or contractors.
For larger teams, include your leadership team and department heads to drive this forward.
Will SYSTEMology work within my industry?
The short answer is yes. SYSTEMology is industry agnostic. The fact is, all great businesses are built on a foundation of great systems. Business systems are the building blocks of all businesses. We have literally worked with hundreds of companies directly and thousands indirectly…
From accountants, to book keepers, to engineers, to trades, to immigration companies, to roofing companies, to solar companies to doggy daycare businesses. If you can think of an industry, there's a great chance we've worked in it.
I'm just getting started in business, is SYSTEMology right for me?
For SYSTEMology to provide the biggest leverage, it's best to have at least some traction within your business. That is, you're already clear on your target audience. You have clear products and services. You're already selling and you have at least a few team members helping you (this may be part timers, full timers or contractors).
As long as you have a small team, you will get some great value.
Does the program give me a place to store my systems?
The short answer is yes. As part of your investment, you receive a complimentary subscription to systemHUB. This is a cloud based platform designed to organise all your business SOPs, systems, processes and policies.
To find out more visit: www.systemHUB.com
I already have systems in my business, what can SYSTEMology do for me?
Great to hear you've already made a start with your business systems. As you know, there's more to building a systemised business than just documenting a few processes.
There's a good chance you haven't quite achieved your true potential yet. SYSTEMology can help you fill the gaps and ensure you have everything in place to finally achieve Complete Business Reliability.
Is all of the content available straight away or is it time-released (drip-fed)?
The content is available straight away! We know you are looking to take immediate action and start to integrate building systems into your business.
You receive immediate access to all the content, templates, and systemHUB software immediately upon joining the Catalyst Program.
When the group sessions begin, you will have had a head start on learning and implementing this into your business.
Can I get one-on-one help and support for my business?
The SYSTEMology Catalyst program has been primarily designed for those who are looking to "do it with us". Support is provided via the group, online chat and on our expert coaching sessions to help keep you on track and implementing systems the right way.
If you are looking to have your systems completely done for you, then you might consider hiring one of our certified SYSTEMologists – find out more
I'm not 100% sure what the SYSTEMology Catalyst is or if it's right for me, do you offer a trial so I can test it out?
Still have more questions? Use the chat box in the bottom right corner of this page or e-mail us any time:
hello [at] SYSTEMology.com