How this small business achieved explosive sales growth in 2020.
SYSTEMology helped Oh Crap end the start-stop production cycle. This allowed the company's CEO to scale their marketing while continuing to deliver exceptional customer service.
poo bags saved from landfill
dogs in the #OhCrapFamily
Oh Crap's Story
Oh Crap, a compostable dog poop bag company, started in founder Bruce Hultgren's garage in 2014. The CEO, and Bruce's fellow business veteran, Henry Reith, spearheaded marketing. In just a couple of years, the values-driven company went from a small trickle of sales to filling a hundred-thousand-bag orders.
Oh Crap is on a mission to reduce the 4% landfill made up of dog poop… "one poop at a time."
With over 14 million — yes, you read that right — bags sold, they've already made a dent. In fact, their marketing got to be so effective that the business ran into serious roadblocks. That's when Henry looked to systems.
Marketing far outpaced fulfilment
As Henry refined their marketing strategy, sales exploded. But without the systems or manpower to fulfil orders, the company got caught in a start-stop cycle. 
Orders sat unfulfilled for Bruce and his family's annual week-long holiday. 
Customer updates and inquiries fell through the cracks. 
And sales and marketing shut down regularly to allow the team to catch up on existing orders. 
"I was doing marketing too well," Henry said with a self-aware chuckle. "We had to turn ads off."
The stakes were higher now, too. To handle Oh Crap's booming success, Bruce and Henry hired their first full-time team, including Henry's sister. Now, they had people counting on them, paychecks to write every month. 
They needed to get ahead of their demand to ensure the company's survival. 
Previous successes (and most definitely failures) had taught Henry the importance of systems. With the pressures of Oh Crap's payroll and a vision of a company that could continue to grow long after his departure, Henry set out to systemise.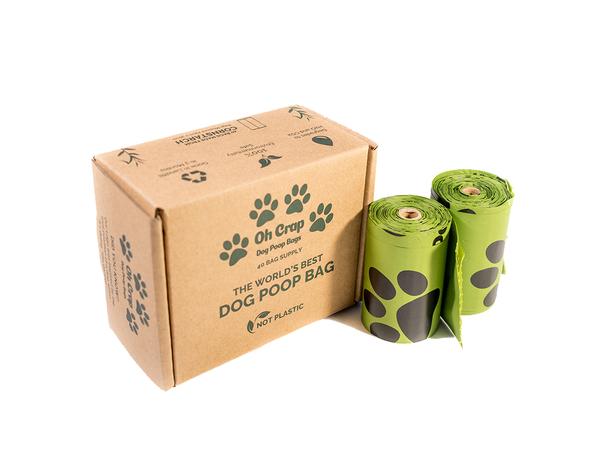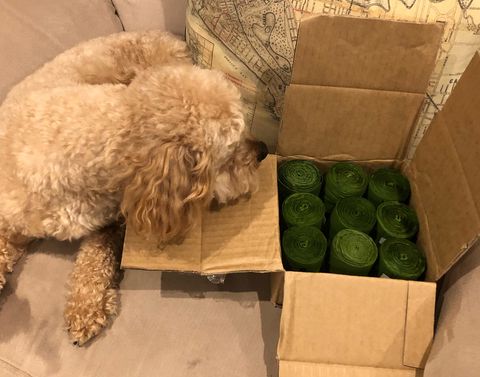 The systems solution that made it all possible.
Systems, as Henry saw it, would be the perfect partner to his marketing know-how; the right systems would balloon sales while creating an exceptional customer experience.
The customer experience would be critical, too, because Oh Crap was not the only company with compostable dog poop bags.
Excellent customer service would be the key to getting the company to stand out, and Henry knew they needed systems to get there.
It was perfect timing, then, when a colleague introduced Henry to the SYSTEMology® framework.
After creating the first couple of systems, Henry appointed a systems champion. That's when his role in the company began to shift dramatically.
He loved that he didn't need to spend any time training or briefing his new systems champion. Instead, he put her through SYSTEMology and she soon took the lead on systemising Oh Crap.
Henry knew that systems would be the key to creating a company that could stand out and endure. He was right.
Explosive growth and a more fulfilled company culture
Today, systems are a totally integrated part of the businesses. Oh Crap's systems champion keeps everyone honest with their systems, and continuously edits and reevaluates essential procedures.
Bruce was able to step entirely out of day-to-day operations, and team members handle regular marketing tasks so Henry can focus on higher-level planning.
Thanks to systems, they're able to stay ahead of the growth – instead of frantically clawing to stay on top.
Six months after Oh Crap's first SYSTEMology systems, the business was poised to finally unleash Henry's unfettered marketing plan, with a projected monthly doubling in sales.
The best part, though, is that systems have given everyone in the business more freedom. SYSTEMology, Henry says, has "given people back a business that they actually love as much as made us all have more time in the business."
Sales team members get to do what they do best: sell.
Customer service team members get to talk with customers.
More time and more efficiency mean greater impact. Henry has time to expand Oh Crap's global reach, while Bruce has time to pursue other ventures (we've heard talk of a sister company, No More Plastic Crap;).
Now, "we're a family business — two families come-together — changing the world like a big company."
A Simple Solution For Small Business Systems & Training
Gain clarity, improve performance and get your whole team onboard.
Challenge
Systems were all over the place. The staff could not access and improve upon existing procedures.
Solution
Deploying SYSTEMology and systemHUB® to build a culture of systems thinking within the organisation.
Results
Increased capacity of the business significantly, allowing for sales and marketing to be scaled.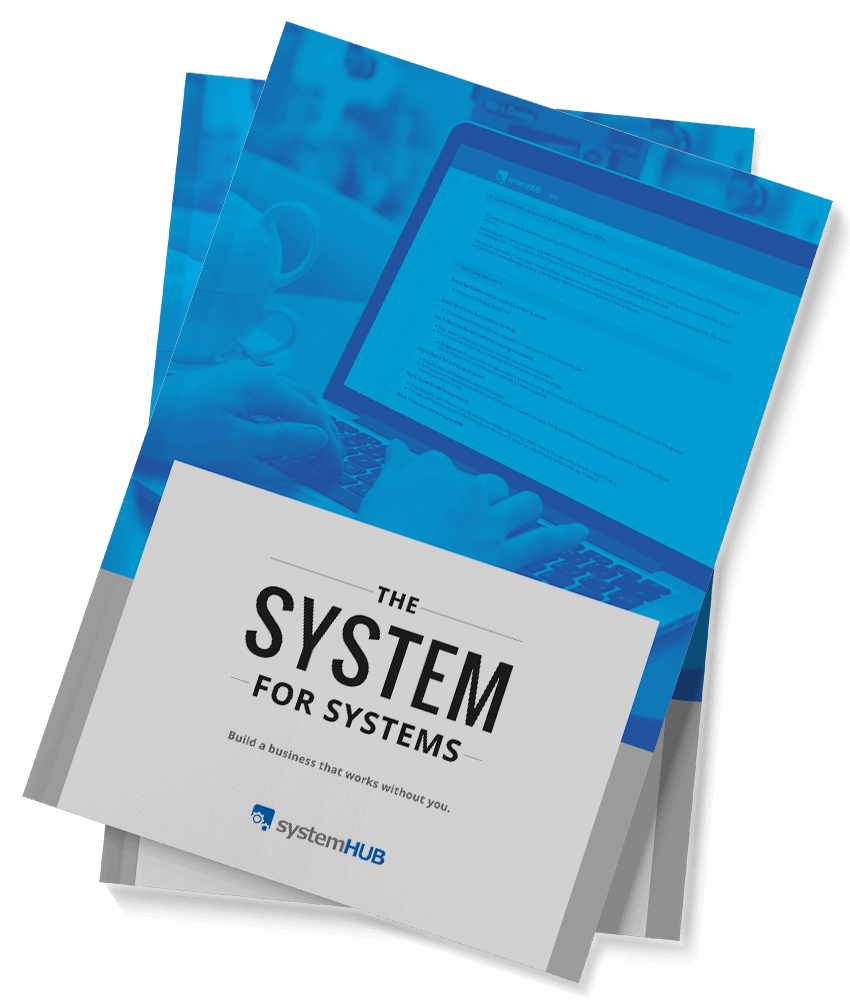 Looking to systemise your business?
Check out our programs from online "do it yourself" to group coaching to "done for you" services - we have a product to suit your support level required and budget.