System Architect | Clwyd Probert: whitehat-seo.co.uk
Imagine yourself on a riverbank. You're holding a pan, sifting through mounds of dirt that you scooped out of the river in the hopes of finding that one speck of glitter. And eventually, after days or even weeks – you did. You found gold!
Now, was it easy? Did you find gold with the first pan of dirt that you examined? Of course not. Just like with prospecting for gold, your business' success lies on your meticulous sifting of leads to find the few 'gold' nuggets that are your real sales.
With sales prospecting, you don't go after every lead that comes your way. Why? Because it can be a big waste of time. So learn to be picky and research and qualify your prospects to narrow them down to a few who have the best chances of converting. Remember, it's not how many darts you shoot, it's how carefully you aim that matters.
After making your list of the best potential leads, your next step is to get that prospect to schedule a sales meeting where you can work your magic. To do that, you will need to connect and converse with your lead in an engaging way.
That's where this emailing process comes in.
Follow this sales prospecting process to help you book a sales meeting.
The following is the step-by-step process designed to be scalable and provide your sales team with consistent leads.
The Setup: Build a list of potential prospects and do your research on them.
Ensure you're clear on who your target audience is and the problem your product/service solves for them.

See additional resource: Chet Holmes "Dream 100 Strategy" video below.
Step 1: Reach out to prospects for the first time via email.
Send email "Email Template 1"

Always customise email templates based on data collected from your research.

Example:
Hi <NAME>,
Based on research I have done on your company. This is why I think <YOUR PRODUCT OR SERVICE> can help your company: 
<REASON#1>, <REASON#2>, <REASON#3>.
Interested in having a talk and learning more?
You can book a time on my calendar here: <LINK>.
<INSERT YOUR SIGNATURE>
Suggestion!

 

Allow the prospect to pick their booking time by providing them with a link to your calendar with booking options.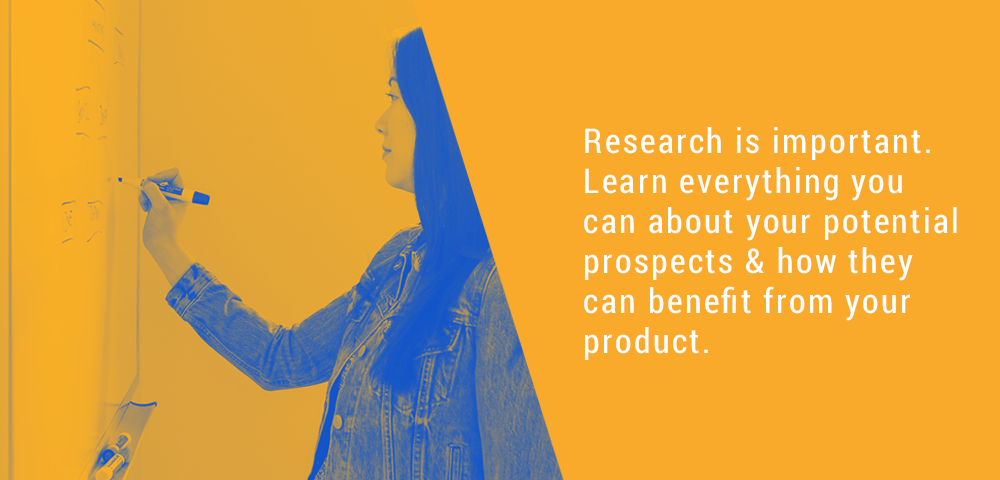 Step 2: Follow up with your first voicemail.
If you don't hear back within 3 days from your first email, follow up with a voicemail.

Example voicemail script:
Hi <NAME>, we connected through <CONNECTED NETWORK>. I wanted to connect in person and see if I could be of any assistance. We have experience helping <CUSTOMER POSITION> in the <INDUSTRY> with <INSERT PROBLEM YOU SOLVE #1>, <INSERT PROBLEM YOU SOLVE #2> and <INSERT PROBLEM YOU SOLVE #3>.
Please give me a call. <YOUR NAME>, <COMPANY>. My phone number is <XXXX-XXX-XXX>.
Suggestion!

 

Create your own voice mail script to help keep the message short while still including all the most important information.
Step 3: Email prospects for the second time.
If you still haven't connect with the prospect, send "Email Template 2".

Provide specific ideas about how you can help the prospect. Remember, with every email, provide value to your prospect – that will differentiate you from the majority of the other salespeople.

Suggestion!

 

Create a landing page with information about you, your work and a brief of what the exploratory call is.

Consider adding additional touch points by sending valuable information like blog posts, research you conducted.
Step 4: Follow up with your last voicemail.
The goal here to is to add some "take away" pressure by letting the prospect know this is the last time you will call them.

Example script:

 

"The Breakup Voicemail"
Hi <NAME>, I tried to contact you a couple of times since we connected via <CONTACT CHANNEL> and I don't think I've received a reply from you.
I will send a follow-up email with my contact details if you'd like to get in touch. If I don't hear from you I'll assume that you don't need our help with anything further at this stage and hope that you found the information that I sent over to be useful.
This is <YOUR NAME> from <COMPANY>. Call me on <XXXX-XXX-XXX> if you'd like to pick up on this.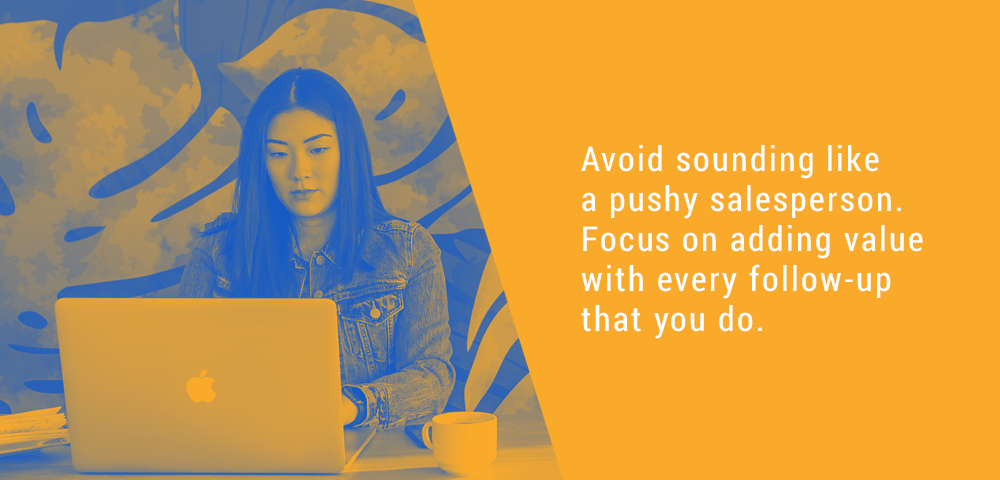 Step 5: Send "Email Template 3" – the final email
Note: The breakup email tends to have the highest response rate.

Example script:
Hi <NAME>, I don't want to give up on you without getting a 'Yes' or 'No'. Hit 'Reply' and type one of the following 3 numbers in your reply and I'll take it from there.
1 – Thanks, but there isn't any interest;
2 – I do want to talk, but I've just been busy. Let's schedule a time to chat.;
3 – Timing isn't right, but I am interested in talking at a later time.
Looking forward to your response.
<INSERT YOUR SIGNATURE>
Remember to customise your response based on the prospect's reply.
Step 6: Review and improve your system based on measured results.
Build your touch points up to 6-8 and alternate emails with calls – always leaving voice messages. Consistency is the secret to success with this strategy.

Use a marketing and sales platform like

 

HubSpot

 

to automate your emails and follow up notifications (alternatives are

 

ActiveCampaign

,

 

Infusionsoft

,

 

Ontraport

).

Note: Every industry is different and as such it's important to measure responses and keep tweaking your approach till you get it "just right."
Sales prospecting need not be a pain now you have a clear treasure map to your gold. Don't get too eager or lazy and skip the emails you need to send out. Remember these have been carefully analysed and tested with a pretty solid guarantee of bringing you that all-important sales meeting.
Ready to build your authority and impress your prospects? Then start creating the power and influence you need by implementing this 5-step process today! Click here.

System Architect – Clwyd Probert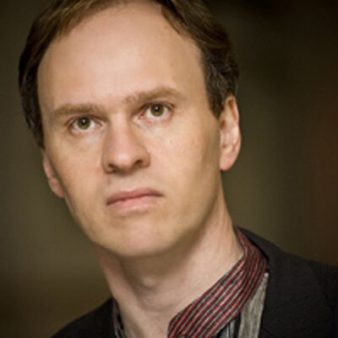 Clwyd Probert, CEO and founder of the company, has many years of international experience in both the technological and
 marketing side of the industry. His academic background is in the areas of biotech (molecular genetics) and computer science. Having been based in New York, and now London, he has worked in the competitive markets of hedge funds and investment banks. As an entrepreneur, he has built and developed several different companies.
In addition to his commitments to the Whitehat Inbound Agency, Clwyd is also heavily focused on delivering practical advice to businesses and entrepreneurs. He is a mentor to postgraduate students and teaches marketing, as a guest lecturer, at UCL.
In his spare time, Clwyd is also a highly respected international photographer, workingwith and supporting animal charities at home and abroad. As a patron of Hope4Apes, and The Battersea Cats and Dogs Home and The Born Free Foundation, he has worked alongside Brian May and Sir David Attenborough and Virgina McKenna.
Website: whitehat-seo.co.uk