System Architect | Scott Bywater : copywritingthatsells.com.au
Leads are the foundation of any successful sales process, and the quality and quantity of your leads determine the quality and quantity of your clients. Most businesses, however, fail to have a scalable and consistent method of bringing in new leads and this can negatively impact their business.
So, what is the key to acquiring both high quality and high quantity leads for your business? Using the right process to help you find them.
A well-defined, systematic process for capturing, qualifying, and converting leads will help you grow your business with your ideal clients.
In the following 10-step system, Scott Bywater defines the process of creating an outbound marketing strategy campaign that incorporates email, phone, social media, and even traditional mail. This system works best with products and services of high value and will help you identify your ideal client and create an engagement sequence to compel those clients to purchase your products and services.
Get ready to discover the secrets to outbound marketing campaign success.
The 10 Steps to Outbound Marketing Success
Step 1: Get clear on who your dream clients are.
Look at who your best clients are currently. Questions to ask to help you identify your dream clients: What are their qualities? What industries are they in? What is the size of their business?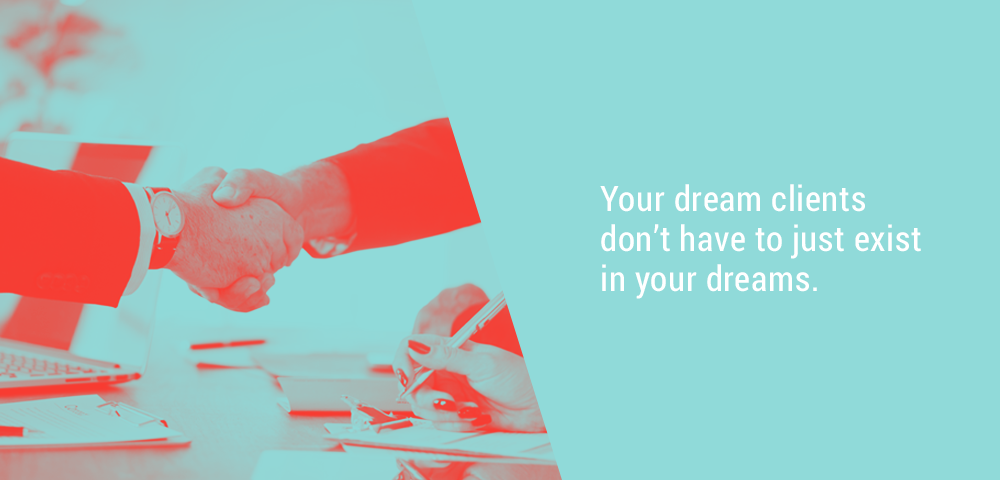 Step 2: Create an attractive offer that sets you apart from your competition.
Go to your best clients and ask them these 3 questions:
What do you hate about the industry?
What do you wish people like us could do for customers like you?
How can we make your life better and easier?
The results from these 3 questions will help you to get crystal clear on where the gaps are in the industry. You should be clear about your strengths, the needs of the market, and what is the dream client's bleeding neck.
Bring all of those things together to create a sweet spot to send to your ideal clients. When your dream clients get your message, you want them to say 2 words: "At last!".
Step 3: Research the contact details of your ideal clients.
Use a freelancer-type website (eg. Upwork) to hire a data miner. Give them clear specifications on your ideal target audience. Have them build a list of prospects and gather all the available information they can – company name, prospect's title, email, phone number, mailing, and LinkedIn profile.
Step 4: Make a follow-up phone call confirming their best mailing address.
Once you have connected with them via social media, have an assistant call the company and confirm their best mailing address.
Keep it simple and see a script like:

Hi there, it's <caller name> from <your company>. We have a package we would like to send to <target prospect's name>, can you please confirm <insert researched mailing address> is the best place to send it?

After confirmation of mailing address add: Also, is <insert researched email address> their best email?
Step 5: Create 10 pieces of content, specifically targeted to your dream clients.
The content should be super-targeted at this specific niche so that when your prospects see it, it catches their attention.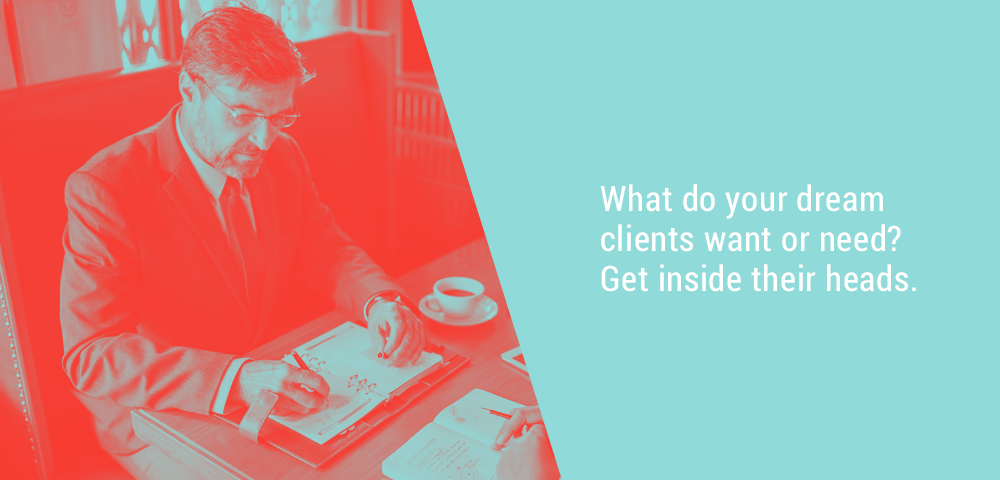 Step 6: Connect with your dream clients via LinkedIn and/or another social media platform.
Suggestion! Use Discoverly, which will show you their profiles on the rest of the platforms.
Step 7: Begin the LinkedIn and phone follow-up process.
Linkedin message 1 (day 1): Thanks for connecting.
Linkedin message 2 (day 3): Unaware to aware prospecting email.
Example: I thought you'd find this article interesting – take a look. Something generic with a soft call to action in the P.S.
Phone call and either chat or leave a voice mail (day 4): Confirm if they got the article you sent them, ask if they have the problem you solve and if they do look to secure an appointment.
If you were unable to connect via the phone, make another phone call on day 7.
Linkedin message 3 (day 10): Another unaware to aware prospecting email.
Example: I recently created this checklist. It helps you <insert benefit>. If it's something that you'd be interested in, let me know and I'll send it over.
If you were unable to connect via the phone, make another phone call on day 11.
If you were unable to connect via the phone, make another phone call on day 13.
Linkedin message 4 (day 16) – Personal invitation to attendee meeting
Example: I just went to your website and noticed <insert something you relevant about their website>. I'm hosting a private call on <insert date> for my best clients and prospects to discuss <insert benefit>
The discussion is limited to eight companies in <insert specific size/industry>. I have two slots left and would like to invite you as my personal guest. Simply reply with a time you are able to chat, and I'll call you to provide the details.
If you were unable to connect via the phone, make another phone call on day 16.
Linkedin message 5 (day 18): The breakup
Example: I have been trying to connect with you over the past two weeks to explore ways you can <insert benefit>. Since I haven't heard back from you, I am left to draw a few possible conclusions:
1. You are set with your <insert what your company does> provider, and if that's the case please reply "1" so I can stop bothering you.
2. You are interested in exploring alternatives, but you are very busy right now. If this is the case, please reply with "2."
3. You see opportunity, but someone else on your team is a better person to talk to about this. If that is the case, please reply with "3" and cc them.
Step 8: Wait 14 days and advertise to the target group on Facebook.
Upload email addresses to Facebook as a custom audience. Promote content directly to the group as a part of a Facebook launch campaign.
1-4 days: content-based blog post
5-8 days: content-based video
9-12 days: case study 1
13-16 days: case study 2
17-20 days: direct pitch
21-24 days: a direct ad with specific benefit 1.
25-28 days: a direct ad with specific benefit 2.
29-32 days: a direct ad with specific benefit 3.
33-34 days: offer closing.
Step 9: Drip feed content on social media platforms.
One piece of content every 7 days educating readers on your point of difference.
Step 10: Wait 14 days and send direct mail.
Send 7 letters out over a period of 70 days offering a call to action or a special report/document that is of value.
In between each letter, ensure a phone call is made.
No matter your industry, product, service or dream client, this 10-step system really is the answer to your problems and the solution to your outbound marketing success.
So, now that you've discovered the secrets to outbound marketing success, what are you waiting for? Click here to download the system, and begin drawing in your dream clients today!
Want to find out a little more before you dive straight into using the system? No problem! You can hear more from Scott Bywater himself right here, in the video below.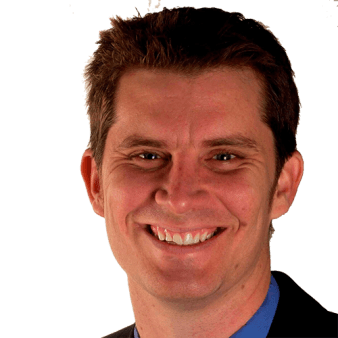 System Architect – Scott Bywater
Scott Bywater is a marketing strategist who has generated millions of dollars for his clients in over 126 different industries – using unconventional direct marketing techniques that generate extraordinary returns.
He believes outbound marketing is underrated, particularly in the business to business space – because it allows you to actively target the ideal 80/20 clients you want, instead of just accepting whatever lands in your patch.
According to Scott, not all customers are created equal. And the best way to get the whales in your niche – that can be worth 10-100 times an average client – is to get super-clear on the customers you want, and hunt them down.
Website: copywritingthatsells.com.au