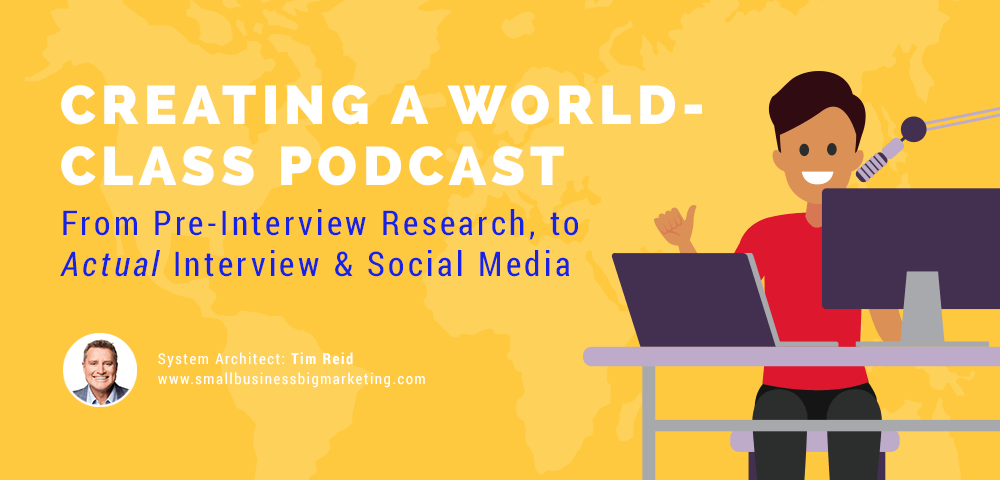 System Architect |Tim Reid: smallbusinessbigmarketing.com
Have you got this brilliant idea for a great podcast but don't have any clue how to start one?
Podcasting is increasingly growing in popularity and has become one of the most powerful platforms for content creation. Its limitless potential as a marketing tool has helped build brands, generate leads, sell products and ultimately, grow businesses.
Thousands of podcasts are being shared on emails, websites, and social media every second, with topics ranging from serious educational stuff to the most ordinary everyday things that people could easily relate to. Not only has it drawn many famous celebrities but it has also launched virtual unknowns into international podcasting superstars.
Sure podcasting isn't for everyone. The technologically challenged among us may find it just a tad bit intimidating, but the reality is, it isn't exactly rocket science! Podcasting may actually be easier than you'd think. Given the right tools and system, you'll be on your way to broadcasting your own podcast in no time!
Tim Reid, founder and host of Australia and New Zealand's number one business and marketing podcast "The Small Business Big Marketing Show," shares his 7-step process on how to create a podcast to help you get started.
How to Create an Excellent Podcast
Step 1: Pre-interview research
Define the objective of the podcast
Identify and research guests that help to meet the podcast objective
Reach out to potential guest – call, email or via social media
Step 2: Setup the project in a project management tool and folders in a file sharing tool
Create a master checklist within your project management tool that can be duplicated per episode.
Add guest and episode details, links and due dates.
Create a master template folder structure that can be duplicated for each podcast episode.
For example, you could use the following folders: Notes, Raw Audio, Guest Assets, Completed Audio, Website Details.
Tip: Google Drive, Dropbox or Box are all great services for sharing files.
Step 3: Prepare for the interview
Add researched guest information like specific questions, relevant URLs and social media details into the notes folder and/or project management tool.
Create a script for the interview covering off any additional sections within the episode.
A couple of days before the interview, remind interviewee about the interview – time and location.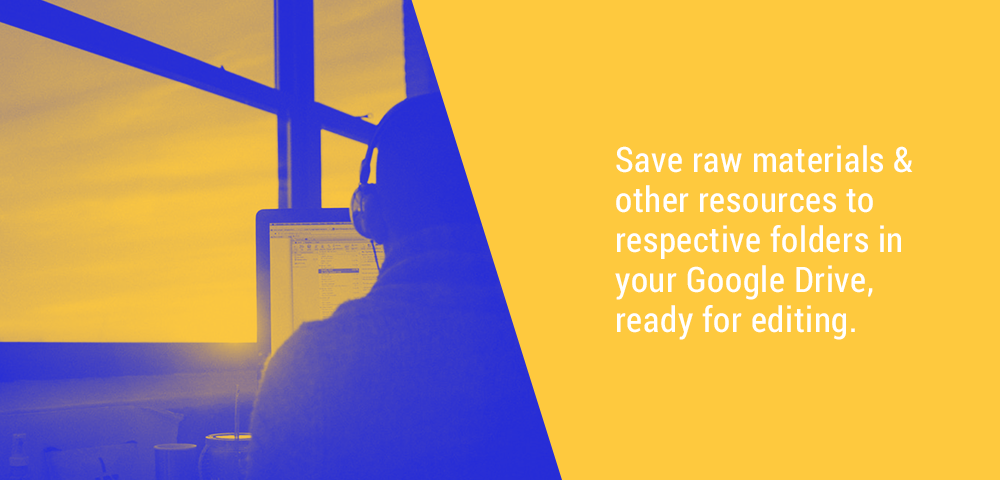 Step 4: Conduct the actual interview
Conduct the interview either in person or via Skype, Zoom or GoToMeeting
Record additional episode sections where needed. For example, intro of guest, takeaways, what's coming up next week or any other relevant sections depending on the format.
Save your raw materials like videos and/or audio files, images of the guests and any links or resources from the guest to the folders in your Google Drive
Step 5: Post production of the interview
Hire someone to do the audio editing for you and share your raw files from the recording.
 Make sure you lay down the segments in a chronological order to avoid confusion. Either by doing a recording and talking them through or creating a detailed written document.
Include edit points with exact times if there's anything inside the interview that needs to be edited out.
If you have particular segments that you want to add to production, make sure to create a separate folder in Google Drive for these.
Upload completed/produced mp3 back into the "Completed" folder.
Add any other information like photos, website, social media or other details supplied by guest that needs to be included in the show notes to the "Guest Asset" folder.
Upload the complete media file to a tools such as Omny Studio as a host and all in one management solution.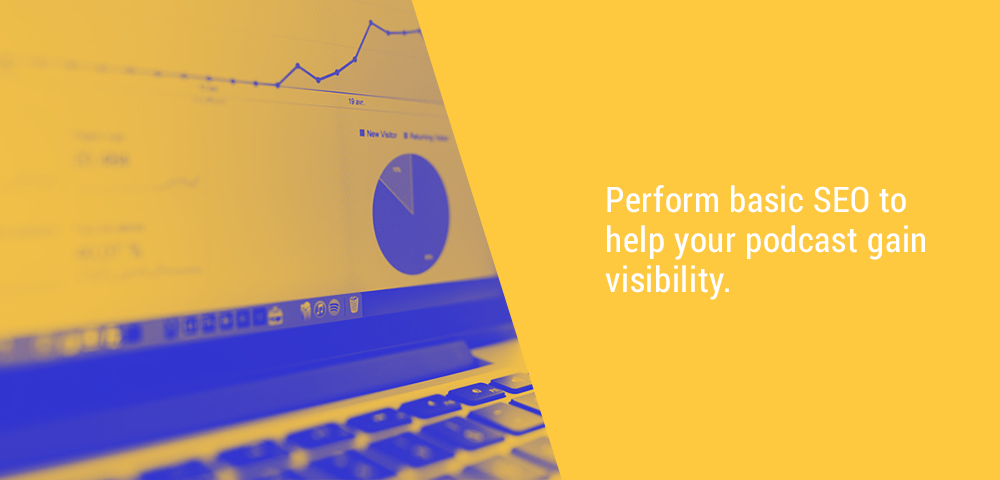 Step 6: Create and upload show notes to the website
Prepare episode notes: Add copy, links, resources, SEO metadata and social media details.
Upload the show notes to your website – transcripts, resources and images.
Add the podcast episode from Omny Studios to your website via the Media Player.
Perform basic SEO to help your content/podcast gain visibility within Google.
Step 7: Share the podcast episode on various social media platforms
Share the podcast episode on Facebook, Twitter, Google Plus, LinkedIn, Pinterest, Instagram and Soundcloud.
Tip! You can use a social media management tool like Hootsuite or Buffer to help sharing automation.
Create an email newsletter to send out weekly or when you have a new podcast episode to share.
Send an email to the guest once the podcast goes live and ask them to share it to their audience.
Whether you're an amateur or a well-known speaker with hundreds of followers, it pays to know the basics of podcasting before you venture into it. More importantly, you need to have the right system and processes to help you navigate your way to successfully setting up your very own world-class podcast.
Tim Reid's success-proven system for podcast creation borne out of trial-and-error and honed by years of experience will give you the confidence to take that initial step.
Click here to learn more about the system.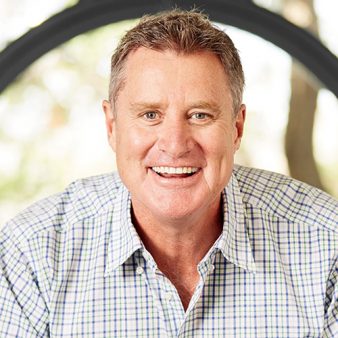 System Architect – Tim Reid
Tim Reid is the founder and host of Australia and New Zealand's number one business and marketing podcast – The Small Business Big Marketing Show, which can also be found on all Virgin Australia domestic and international flights.
Having launched this hit program seven years ago and with well over 300 episodes under his belt, it regularly ranks on iTunes above the Australian Stock Exchange, Alan Jones, Tim Ferris and even outranks Harvard Business School as the number one business marketing podcast.
He has built a global audience of motivated business owners in 110 countries, and he is also the author of The Boomerang Effect, a popular marketing text. Prior to this, he was the marketing manager for Flight Centre and spent ten years working in Australia's largest advertising agency looking after the advertising needs of Gillette, AXA, Yellow Pages and Dulux.
He was also instrumental in helping AFL legend Jim Stynes raise one million dollars for his youth charity, Reach.
He now travels the world (having spoken at 63 conferences in eight countries in the past 12-months) showing business owners and marketers how to embrace modern marketing methods – gaining success and increasing profits, without spending a fortune.
Website: smallbusinessbigmarketing.com